The repair company called me a little before nine this morning. I was asleep when my phone rang and took a moment to clear my throat before answering so they wouldn't know I had been unconscious 10 seconds ago. I nailed the hello but when she asked me if I was Megan I fumbled and my grogginess was exposed. (Megan is the primary contact for the apartment on the lease but we have asked our building manager to call me these past few weeks because I am the one who is home the most. This has proven to be profoundly confusing for them. So it is that we are all Megan.)
The washing machine repair guy was the same one as before, the one from Kazakhstan. He asked me if I had found a job yet. I thought that was sweet of him. I couldn't help but notice I was dressed oddly conservatively again (black tights and black dress) but he made no comments about religion this time. (Last time he seemed to think I was an Orthodox Jew because of my garb.)
He walked in and said "what's the problem?" I said it was the same problem as before (the water doesn't drain). He squatted down to look at the machine and opened the washer door. "Not the same," he said. "No water." Touché, sir.
Of course, he ran it and it worked. It's worked every time I've run it today, about four times total. All I could do was lamely say "Yeah, but it doesn't work always." None of us want to play laundry roulette because if our clothes do get stuck, it takes two weeks to get the guys back in and then you're out of half a wardrobe.
It's raining here. It's so dark out we've had the living room light on all day.
Last night the mouse visited my trash again. I don't think I even had food in there besides a finished coconut water with the top on. I got up, turned on the light and tied him in the trash bag like a pro and left my basket in the hallway. There was a chewed out escape hole this morning.
Then I saw the mouse climbing around on the dish washer this afternoon. Rubbing it in my face. He is enemy number one now. I am sitting on the couch with a tupperware container and I fucking dare him to come over here. Don't think I won't spastically try and throw this tupperware in your direction as you run from the coffee table to the stove!!! Henry said the exterminators would be in touch with me today or tomorrow.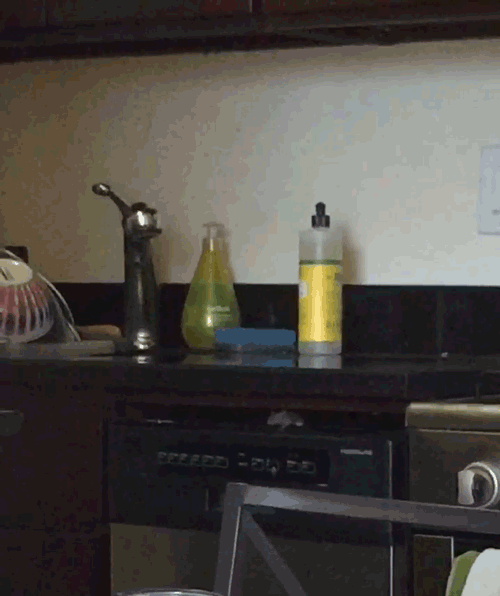 I do leave my apartment. This is just, apparently, the most interesting thing going on in my life right now.
My roommate Hannah (stage name IYVES) released a new track today, check it out!
The header is taken from the cover of a Redwall book, though I never read them.