I had my improv 301 graduation show yesterday :))) I think it went well, as well as I could have hoped. I was a salmon named Fisha who was not interested in being hit on by clingy Sam the Salmon.
Our teacher torn into us afterwards though! It was super helpful feedback, but she dished up some realness alright. She said the game in my scene was surface-level and needed to go deeper. After the show I went to the Masala Wala (Indian food) with Toby, Jake, Angelo and Joe. Mr. Wala himself came over to chat with and inform us that his was the face on the coin on the sign outside. Angelo ate so much he got a headache, woke up in the middle of the night from his stomach being too full and wasn't even hungry for breakfast this morning because he still didn't have an appetite.
They're painting all the doors in our building beige. I'm a little sad, I like our blue doors.
The washing machine repair guys are coming back tomorrow morning (9-11am but $10 says they show up at 11:30) The repair company called and explained that even though our repair is under a one year warranty, if they find a new issue with the washer, unrelated to what they "fixed" last time, there will be another charge. I don't give a fuck because our management company is footing the bill, but what a joke. All a guy has to do is say "yeah this new problem has nothing to do with the old one", and charge us another $300 and how are we gonna prove otherwise? The washer has the same problem it did before the repair guy came, and it didn't work even once after he left. It seems unlikely that it is a new, mysterious problem.
Ok, now look how international you guys are!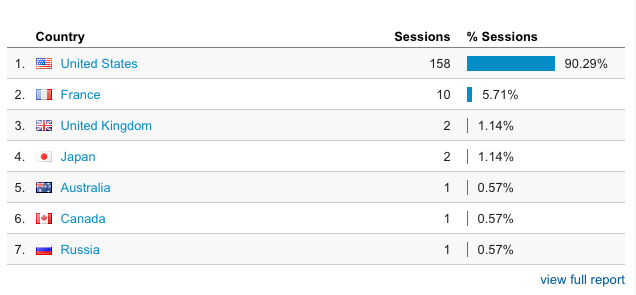 A pity Russia never came back though. And just an observation but all these flags are some combination of red, white, or blue.
All I do is talk about the washing machine???