Sitting on the L as it pulled into 8th Ave this morning, I noticed the man next to me scrolling through the music on his phone. He was listening to "One" from A Chorus Line and bobbing his head to the beat. He was wearing a baseball cap and cargo shorts—in other words I had pegged him as a generic bro. But here he was jamming out to a 40-year-old musical. It made me smile. Sometimes it's nice to be totally wrong about someone.
---
My high school friend Shira recently moved to the city, and another high school friend, Camron, came soon after. And now Karel, one of my best buds from those days, is coming to visit in a couple weeks. On top of that we all did Theater (pronounced "Thi-AY-ter") together. After three years of Kris In the Big City™, it's nice to have friends from way-back-when out here on the East Coast. When people ask how we know each other, it's fun to squeal out, "high school!!" Especially if Camron, Shira and I are all hanging out at once.
---
I've been growing a basil plant for, gosh, two months now and it's doing so well (knock on wood) and it brings me lots of joy!! From literal seeds I raised it up!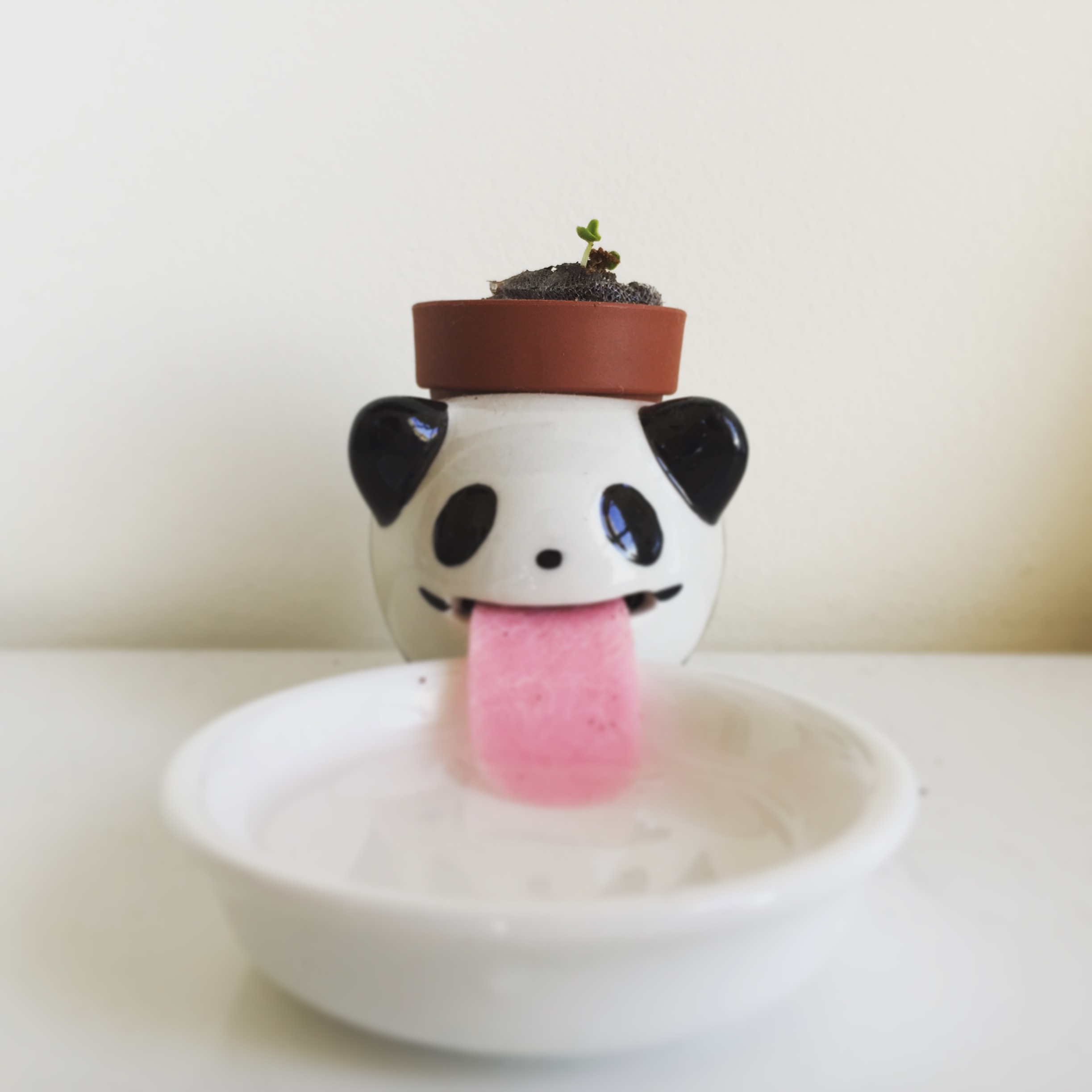 and now:

(Though it is no longer sitting in front of the TV.)
Not only is it not dead, but it survived a repotting. The initial panda pot my mom sent me along with a little packet of seeds. The tongue absorbed water from the dish so the soil was constantly moist. <3