I had my interview at Comedy Central today, it went nicely. Their offices are in the West Village, thank god, and not Times Square where most of Viacom's brands are. Near the end of the interview, as my interviewer was scanning my résumé a final time she exclaimed, "Oh! You speak Japanese!" It felt really nice to have someone pay attention to what you put on the paper. Most people get stuck when they see my last job was junior developer. You can see but why aren't you still that? written on their face.
---
In years past I've gotten really into Halloween. I've been bred for it, having gone to UC Santa Barbara, where in one Halloween weekend 20,000 people came to our one square mile college town to drink and get rowdy. My sophomore year we had 13 guests staying in our four bedroom house for the festivities. Naturally, there was a minimum of two Halloween costumes per year; it was considered uncouth to only go out one night.
You didn't ask but here are some of my fav costumes of yore:
Gimli, son of Gloin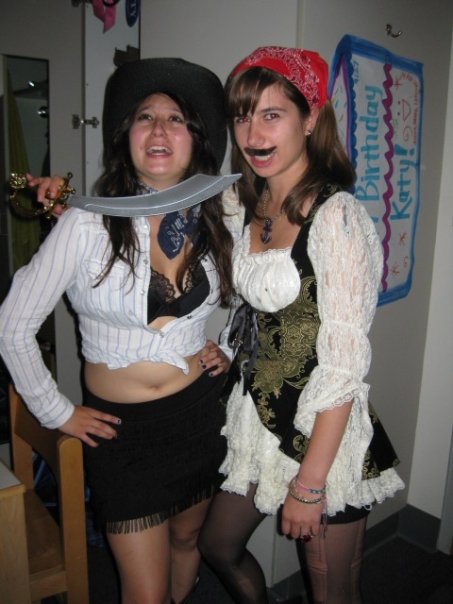 Pirate (holding a cowboy hostage)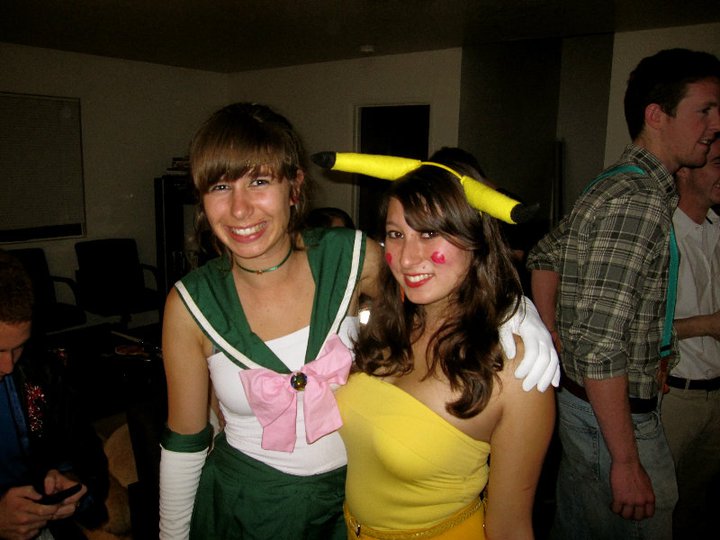 Sailor Jupiter (pictured with Mikachu)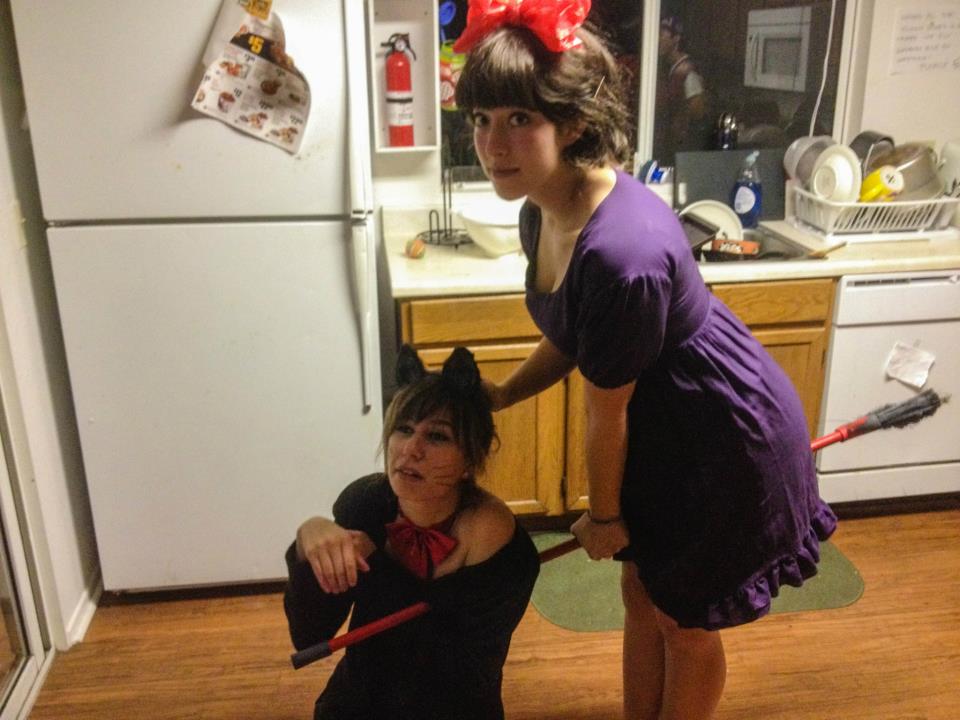 Jiji from Kiki's Delivery Service or just a run of the mill sexy black cat (pictured with Kiki)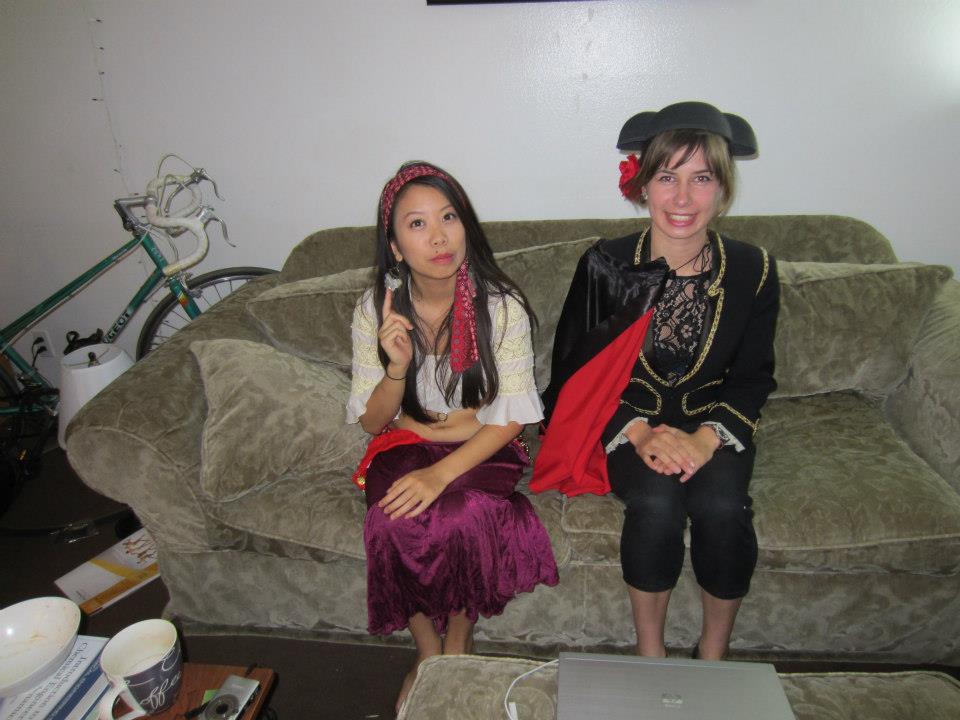 Matador (seated with a gypsy)
Multiple people asked me if I was Mickey Mouse when I was a matador.
But I don't have any plans this year. I have a pair of tights with black cats on them and... I might just wear those and call it a day. Renee told me not to do that.
---
I want to get a fancy dramatic haircut but first I need an income or something. Alia always jokes I look the same in all my photos from the past ten years and she's not wrong. I would like to draw some more distance from 14-year-old Kris and 24-year-old Kris.
---
I searched "Isla Vista Halloween" for a header image to show you a sense of the crowds and debauchery. Among the results was this photo of a group of banana men, I clicked to enlarge and lo, I realized I know them all.